Partner Account Relationships and Data Sharing Rules
If you have many partners and want to share different kinds of information with them easily, you can now create Partner Account Relationships.
Using the account relationship, you can create a connection between two partner accounts where the parent ("account from") account will be able to see the information of its child ("account to") accounts.
You can also create a Data Sharing Rule and define exactly what information is to be shared and a level of access.

Interested? See how it works!

Step 1. Create Account Relationships

1. Enable Account Relationships in Community Settings (Setup – Community Settings – Enable Account Relationships).
2. Add an "Account Relationships To" and "Account Relationships From" related lists to the Account page layout in your internal Salesforce interface.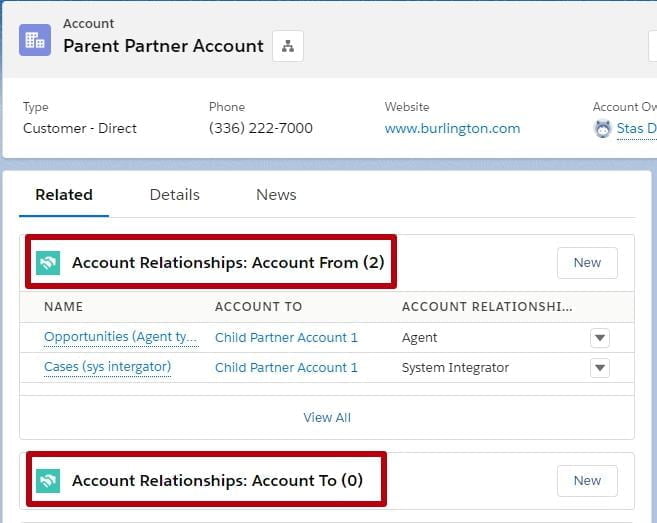 3. Create New Account Relationship.
NOTE! It is important to choose the correct Account Relationship Type, because the Data Sharing Rule that you will create next will be based on it.
Step 2. Create Account Relationship Data Sharing Rule
Account relationship data sharing rule can be applied to accounts, contacts, campaigns, cases, leads, opportunities, orders and custom objects.

To create a rule, go to Setup – Account Relationships Data Sharing Rules – New.

Note the following:

The information will be shared with the parent account according to the details you provide in this rule.
The Rule will work ONLY for an Account Relationship with the same Account Relationship Type as in the rule.
You have to determine the Account Relationship Type, Object type, Level of Access (read or read/write), and the Criteria according to which information is shared (by the owner or by an account id).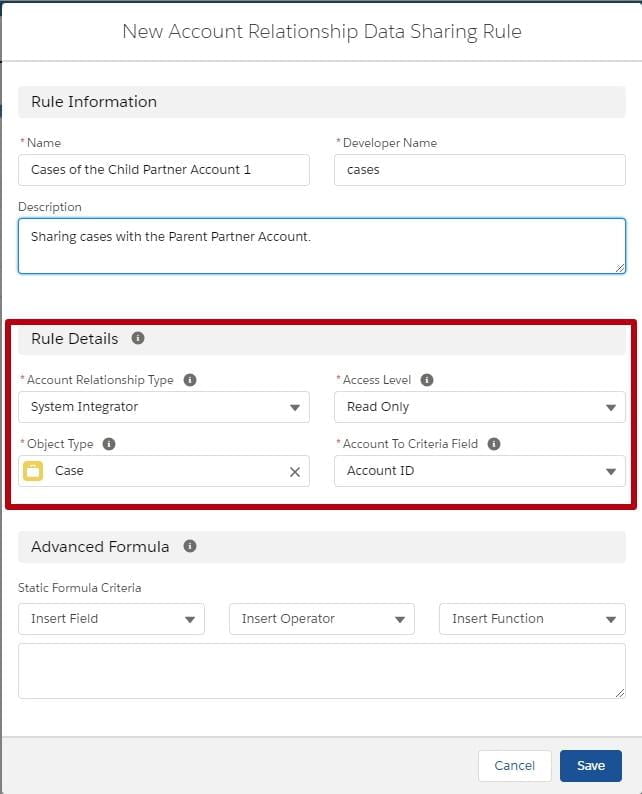 For example: Cases are set to Private. You shared Child's Partner Account cases with the Parent Partner Account with read-only access, by Account ID. In this case, Jack Rogers from Parent Partner Account can see cases from the account that he owns and all cases from the Child Partner Account.

But Sean Forbes from Child Account can still see only his own cases.